Family Coming for the Holidays? Get Your Furniture Reupholstered Now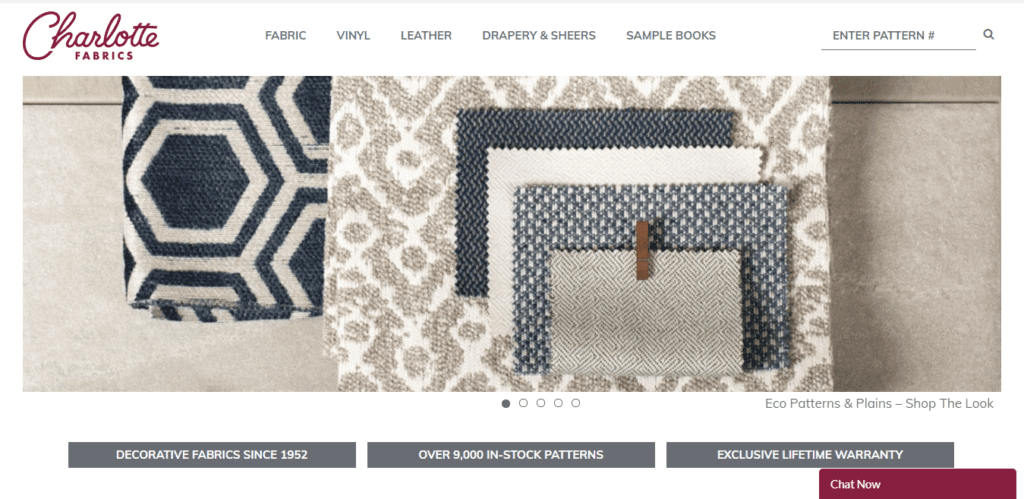 Get ready to impress your holiday guests with a home that exudes style, comfort, and sophistication. One of the easiest ways to elevate your interior decor is by reupholstering your furniture. And when it comes to quality craftsmanship and impeccable service, Mag's Upholstery is the name you can trust.

With years of experience in the industry, Mag's Upholstery has earned a reputation for transforming tired and worn-out furniture into stunning pieces that will leave your guests in awe. From sofas to chairs, ottomans to headboards, they have mastered the art of bringing new life back into old favorites.

In this blog post, we'll explore why choosing Mag's Upholstery is the smartest decision you can make for preparing your home for the holiday season. Discover the benefits of reupholstering your furniture and why Mag's Upholstery stands out as a top choice among discerning homeowners like yourself. So sit back, relax, and let us take you on a journey towards creating an inviting space that will be remembered long after the festivities are over!
Why Choose Mag's Upholstery?
When it comes to choosing a furniture upholstery service, Mag's Upholstery stands head and shoulders above the rest. Here are just a few reasons why they should be your top choice:

1. Expert Craftsmanship: Mag's Upholstery takes pride in their meticulous attention to detail and commitment to delivering outstanding results. Their skilled craftsmen have honed their techniques over years of experience, ensuring that every piece they work on is transformed into a true work of art.

2. Wide Range of Fabric Options: One size does not fit all when it comes to upholstery fabrics. Mag's Upholstery understands this, which is why they offer an extensive selection of high-quality materials for you to choose from. Whether you prefer luxurious velvet, durable leather, or trendy prints, they have something to suit every taste and style.

3. Customization at Its Best: Your furniture is as unique as you are, so why settle for cookie-cutter solutions? With Mag's Upholstery, you can customize every aspect of your reupholstered pieces – from selecting the perfect fabric to adding decorative details like tufting or piping. The result? Furniture that reflects your personal style and enhances the overall aesthetic of your home.

4. Exceptional Customer Service: From start to finish, Mag's Upholstery goes above and beyond to ensure customer satisfaction. Their friendly staff will guide you through the entire process, answering any questions you may have along the way. They understand that communication is key, so expect prompt updates on your project and timely delivery once it's complete.

With these compelling reasons in mind, it's clear why countless homeowners trust Mag's Upholstery with their furniture transformation needs. Say goodbye to worn-out furnishings and hello to a refreshed interior that will impress even the most discerning guests this holiday season!
The benefits of reupholstering your furniture
There are numerous benefits to reupholstering your furniture, especially when it comes to preparing for holiday guests. First and foremost, it allows you to give new life to worn-out or outdated pieces. Rather than spending money on brand-new furniture, reupholstering gives you the opportunity to transform your existing pieces into something fresh and stylish.

Not only does reupholstering allow you to update the look of your furniture, but it also enhances its comfort and functionality. By choosing the right fabric and padding, you can ensure that your guests will have a comfortable seating experience during their visit. Whether it's adding extra cushioning or selecting a durable fabric that withstands heavy use, reupholstering lets you tailor your furniture specifically for the needs of your guests.

Additionally, reupholstering is an eco-friendly choice. Instead of contributing to landfill waste by disposing of old furniture, repurposing and reviving them through upholstery helps reduce environmental impact.

When considering who should handle this important task for your holiday guests' comfort, Mag's Upholstery stands out as an excellent choice. With years of expertise in the industry and a commitment to quality craftsmanship, they have earned a stellar reputation among customers.

So why settle for less? Give new life to your furniture with professional upholstery services from Mag's Upholstery just in time for hosting those special holiday gatherings!
Why Mag's Upholstery is the best choice for your holiday guests
When it comes to getting your furniture ready for the holiday season, Mag's Upholstery is hands down the best choice for all of your reupholstering needs. With their expertise and attention to detail, they can transform your old and worn-out furniture into stunning pieces that will impress your holiday guests.

By choosing Mag's Upholstery, you not only get a team of skilled craftsmen who are passionate about their work but also access to an extensive selection of high-quality fabrics. Whether you're looking for something classic and elegant or modern and trendy, they have a wide range of options to suit every style and taste.

Reupholstering your furniture has many benefits beyond just improving its appearance. It can also extend the lifespan of your beloved pieces, saving you money in the long run. Rather than investing in new furniture that may not be as well-made or comfortable as what you already own, reupholstering allows you to keep the pieces you love while giving them a fresh new look.

In addition to the financial savings, reupholstering is also more sustainable compared to buying new furniture. By opting for this eco-friendly choice, you are reducing waste by preventing old furniture from ending up in landfills.

Mag's Upholstery understands that having holiday guests means wanting everything in your home to look its best. That's why they prioritize delivering exceptional results within a reasonable timeframe so that you can showcase your newly upholstered furniture during this special time of year.

With Mag's Upholstery taking care of all your reupholstering needs, you can rest assured knowing that their experienced team will handle every step with utmost professionalism and precision. From accurate measurements to flawless stitching and meticulous attention to detail – no aspect is overlooked when it comes to ensuring customer satisfaction.
Get ready to impress your holiday guests with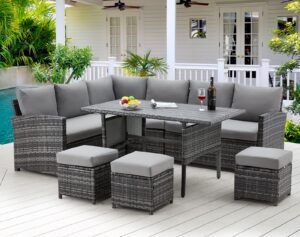 Welcome to the world of outdoor living! As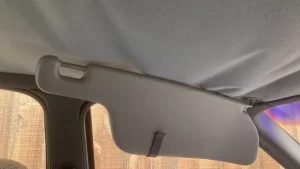 Why Use Mag's Upholstery to Replace Your Car's
Subscribe for our newsletter to stay updated
Get ready to impress your holiday guests with a home that exudes style, comfort, and sophistication. One of the easiest ways to elevate your interior
Read More »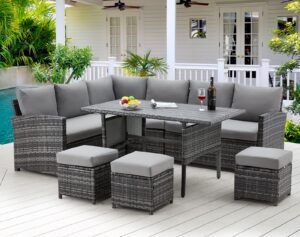 Welcome to the world of outdoor living! As the warm weather approaches, it's time to dust off your patio furniture and prepare for days spent
Read More »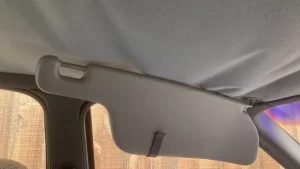 Why Use Mag's Upholstery to Replace Your Car's Headliner Are you tired of staring at a sagging and stained car headliner every time you get
Read More »